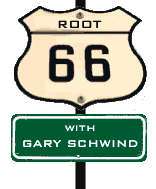 Hayseed Dixie - A Hot Piece of Grass

.
It would be easy to jump to a premature conclusion when you hear that Hayseed Dixie is a bluegrass band that plays classic rock songs by Led Zeppelin, Motörhead and Black Sabbath, among others. I'm sure a lot of people would jump to the conclusion that Hayseed Dixie is some kind of novelty act. Those people would be wrong.

There certainly is a novelty in hearing banjo and fiddle in songs like "Black Dog" and "Runnin with the Devil" but these guys can play. I've had a lot of bluegrass in my rotation recently and I can assure you that these guys know what they're doing, both musically and vocally. The best examples of their abilities as musicians are "Blind Beggar Breakdown" and "Dueling Banjos." You could put the picking in those two songs up against some bluegrass greats like Flatt and Scruggs or the Stanley Brothers. I'm not kidding. It's that good.

The two cover songs that stand out to me are "Holiday" (Green Day) and "Ace of Spades" (Motörhead), although all of the cover songs are not only entertaining but also incredibly well done. One other noteworthy thing for me was actually being able to understand the words to "War Pigs." Barley Scotch is a lot easier to understand than Ozzy, that's for sure.

In the second half of the album, Hayseed Dixie performs six of their own original songs with classic hillbilly themes such as moonshine and marijuana. "Kirby Hill" is about a moonshiner that doesn't take too kindly to strangers coming up the hill toward his house. The titles of the rest of the songs in the second half of the album are pretty self-explanatory: "Mountain Man," "Corn Liquor," "Marijuana," and "Moonshiner's Daughter." While the songs (except for "Dueling Banjos") aren't as immediately recognizable as the first seven songs, they are just as good. And let's face it, will songs about corn liquor ever go out of style? I sure hope not.



CD Info and Links


Hayseed Dixie - A Hot Piece of Grass
Label:Cooking Vinyl Records
Rating:




Preview and Purchase This CD Online
.