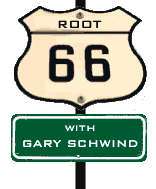 Dion - Bronx in Blue Review

.
Here's a question for you: Do you remember Dion? OK, so he and The Belmonts came around before I was even a glimmer in my daddy's eye, but everyone knows "Runaround Sue," "The Wanderer" and "Ruby Baby." Right? Well, Dion is back with a spectacular blues album.

Dion covers songs by Son House, Robert Johnson, Bo Diddley (among others) and includes a couple Dion originals also: "I Let My Baby Do That" and "If You Wanna Rock n Roll."

What's this album all about? Let me put it to you this way. Every year at the Doheny blues Festival here in southern California, they have the Back Porch Stage, where artists play songs with minimal instrumentation and amplification. This album would be perfect for the Back Porch Stage, or any back porch. This album could easily be Dion strumming on your back porch with a pitcher of lemonade (or mojitos, or margaritas) at his feet.

The album begins with the Son House classic "Walkin' Blues." As soon as the music begins, you can just kick back and enjoy the ride. It's a brilliant version of the song written by Son House, recorded and made famous by Robert Johnson and Muddy Waters.

It just rolls on after that. One of my personal favorites is "Who Do You Love," which doesn't have the same chunky sound as Bo Diddley, but it is still an awesome version of the song. Another song that really grabbed my attention is the Howlin' Wolf tune "Built for Comfort." This song is just brilliant. But then, why should this one be any different than the rest.

This is such a good album that I don't even feel the need to say anything more about it, except for the following recommendation. Here's what you should do. Go out and buy this album. Put it in your stereo, turn up the volume, and put it on repeat because one spin of this album is not going to be enough. And then you can write me and tell me what a great recommendation that was. You're welcome.



CD Info and Links


Dion - Bronx in Blue
Label:Dimensional Music Recordings
Rating:





Preview and Purchase This CD Online
.

---
...end