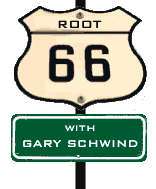 The Derek Trucks Band - Songlines Review

.
Songlines begins with some grooving tunes. "I'll Find My Way" and "Crow Jane" are two songs, that, while maybe not true blues songs, they are definitely steeped in the blues. They are songs featuring organ, fat bass lines, excellent percussion and the cool guitar and throaty vocals of Trucks. Robert Cray comes to mind when I listen to these two songs.

The band changes gears with "Sahib Teri Bandi/Maki Madni," a long (9:53) song that reminds me of David Lindley. The guitar has a distinct Middle Eastern sound and there is some soulful flute featured in this tune. There is an almost tribal rhythm and clapping toward the end of this one that is bound to get you moving.

The ten-minute epic is followed by a cover of the Taj Mahal classic "Chevrolet." Trucks does a good job imitating Taj's raspy vocals. This is a solid cover of a really good song. I could put this one on repeat.

"I'd Rather Be Blind, Crippled & Crazy" is another good grooving tune with a healthy dose of funk and some slide guitar. Is there anything better than slide guitar? This song is great. It's P-Funk meets the blues. I recommend cranking up the volume on this one.

There is not a bad song on this album. In fact, there is not really a bad facet of this album. It delivers fat guitar riffs, polyrhythms, strong bass lines, organ, flute, and vocals that range from soulful to raspy. It is a good blend of blues, funk, world and just generally groovy music. This is the sort of album that I want to tell all my friends about. If you check this album out, you may get the same feeling.


CD Info and Links


The Derek Trucks Band - Songlines
Label:Legacy Recordings
Rating:





Preview and Purchase This CD Online
.

---
...end