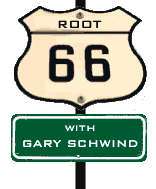 Brian Stoltz - God, Guns & Money Review

.
Brian Stoltz has played with the Neville Brothers and the Funky Meters. While he shows some blues chops, especially in "War Song," and "The Greatest Armed Robbery in History," that is not at all what this album is about. This is an album filled with protest songs.

And boy does he protest. But don't just take my word for it. Check out these lyrics.
The nation's split along fault lines
Of fear and faith and all that it buys.
Jihad in our own backyard
There's plenty of money in this business of God.

Stoltz is drawing comparisons to Bob Dylan, but his lyrics remind me a lot more of Steve Earle and Neil Young's latest album Living with War. Remember when Neil Young released that album (which is brilliant by the way) and he said he did it because no one else had? The truth is, Brian Stoltz had. Too bad most of us didn't hear about it before now.

I am an absolute sucker for an artist that speaks his mind despite what anyone else thinks. Brian Stoltz does that in spades. He is a tremendous lyricist and a heckuva guitarist. His bluesy riffs are outstanding and this collection of protest songs is well worthwhile. Do yourself a favor when you listen to this album. Pay special attention to the lyrics because they hit like an oversized cartoon mallet. This is a must for blues fans and people who oppose the war in Iraq.



CD Info and Links


Brian Stoltz - God, Guns & Money
Label:Long Overdue Recordings
Rating:




Preview and Purchase This CD Online
.

---
...end