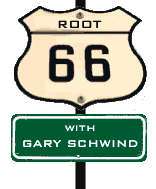 Anthony Gomes - Music is the Medicine Review

.
This album begins with the title track, a high-energy, guitar-driven blues rock tune. Gomes has some serious chops on the guitar, I can tell you that much. The backing vocals on this track are great too. They have a real R & B (old-time R & B, not the modern electronic and vocal stuff that has nothing to do with rhythm or blues) feel to them.

The title track is a good representation of what follows on the rest of the album. This album is filled with bluesy and psychedelic guitars, strong rhythms and "shoutin'" bluesy vocals. Gomes also includes a protest song called "War on War," which includes some really profound lyrics. "Take the colors of humanity / how different can we really be?" An excellent point. And say what you will about our President, but I know one thing for sure. He has inspired a lot of artists to stand up and speak their mind about the morass of the current war.

Gomes co-wrote all twelve of the tracks on this album, with some giants in the industry. His collaborators have written songs for Johnny Lang, Kenny Wayne Shepherd, Bonnie Raitt, and Johnny Winter among others. Gomes fits in pretty easily with that group. He plays a similar style rooted deeply in roots and blues. If you are looking for a new guitar hero, I recommend checking this guy out.



CD Info and Links


Anthony Gomes - Music is the Medicine
Label:Adrenaline Music
Rating:





Preview and Purchase This CD Online
.

---
...end