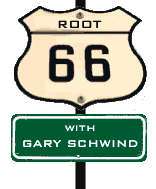 Xavier Rudd - Solace Review

by Gary Schwind

.
Xavier Rudd is a one-man band. On this album, he plays: guitars, drums, harmonica, didgeridoos, banjo, and ankle bells. Where else is he going to put the bells? There is nothing in the liner notes about Xavier Rudd keeping a cymbal strapped to the seat of his pants, although it wouldn't surprise me to find he does.

I don't play the didgeridoo and in fact, I wouldn't even know how to play it if you put one in my hands. I can tell you this much, though. Xavier Rudd knows how to play the didgeridoo and he produces some really cool sounds on them. The best example of his abilities with a didgeridoo is on "Yirra Kurl," a live track that really conveys his energy. I haven't seen him live, but I sure would like to, just to see how he manages all the instruments he uses.

Vocally, Xavier Rudd is similar to Dave Matthews, although the X-man doesn't do as many strange vocal sounds as Dave Matthews. If I had to compare Rudd to one other person, it would be Steve Earle. Now, I have to make it clear that Rudd sounds nothing like Steve Earle. However, he writes very outspoken lyrics railing against violence ("Let Me Be") and corporations ("GBA"). Also, like Earle, Rudd writes beautiful songs about loving and losing ("Chances" and "Journey Song").

Rudd also takes on the issue of relations between the whites and aborigines of Australia. Clearly, he is not afraid to speak his mind about important issues, like Bob Marley, who is represented in Rudd's cover of "No Woman, No Cry." I admire that a lot. I think we need more artists to stand up and speak out for change.

I don't know what Xavier Rudd would be filed under in your local record store. I imagine it would probably be in the world music section, but I think Xavier Rudd defies classification. That's another thing he has working in his favor. If you like multi-talented, outspoken artists, this is an album you need to have.



CD Info and Links


Xavier Rudd - Solace
Label:Salt X Records
Rating:




Track Listing:
1. Shelter
2. 3 Degrees
3. Let Me Be
4. Solace
5. G.B.A.
6. In Transit
7. Chances
8. Journey Song
9. 4th World, A
10. Yirra-Curl
11. No Woman No Cry
12. Partnership
13. Silence
14. Green Spandex

Preview and Purchase This CD Online
.