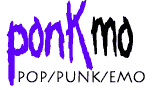 The Starting Line - Based on a True Story Review

by Paul Gunnels

.
While I have heard of this band, I had not yet actually sat down and listened to them before. I had seen a shirt at the mall and they have a band bio on MTV's website. I haven't hear much of them on the radio so I wasn't sure what to expect from this CD. The first song (second track) starts off with an acoustic Dashboard Confessional sound to it then jumps into a heavier beat that reminded me of Sum 41. I was not a huge fan of the first song; too pop-punk for me. However, I could see this being a hit for them because it is catchy. The line "It felt just like making love to the camera" is repeated many times, a good way to hook the listener.

The second song was more my style because the lead singer lightened up the whine in his singing and even strengthened his 'scream' a little more. On track six they started to mellow it down; I felt like I should put my lighter in the air. At three minutes into this song, I started to get a little board of it. Just in time came a heavier part that contained no lyrics and lasted about 45 seconds. I think they would have been OK just splitting the song up right before this heavier part. When you have a song that is reaching six minutes, the longer half should have something that the listener benefits from listening to it. I would even go as far as saying they actually ruined the song by making it nearly twice as long as the rest of the songs on their CD because it was a nice mellow song and they turned it into something that it wasn't meant to be.

My favorite song on the CD is track 12 entitled "Ready". It is a slower song with a very catchy and has a fast paced chorus. This is a song that I could easily add to my rotation of music.

I can't really go through each song and pick out the good from the bad because quite frankly they all have the same sound to them. Now this isn't a bad thing by any means. In the pop-punk industry, this is how bands make it big. This is also good because if you like one of the songs, you are bound to like the rest. Lyrically they are not the strongest; you can pretty much visualize each song because they are just little short stories; something you might expect from a CD named Based On A True Story.

Musically, there is nothing over-impressive and technical but the music is catchy and I often found myself nodding my head or tapping my foot to the songs. Overall this is a good CD, there are no songs that really don't seem like they fit with the rest. The CD flows well from one song to the other so you won't have to worry about stopping what you are doing to skip tracks.

I would highly recommend this CD to fans of such bands as Yellowcard, Something Corporate, and Taking Back Sunday.


CD Info and Links


The Starting Line - Based on a True Story
Label:Drive-Thru
Rating:




Track Listing:
1. Action
2. Making Love To The Camera
3. Inspired By The $
4. Bedroom Talk
5. Surprise, Surprise
6. Photography
7. Autography
8. Artistic License
9. Stay Where I Can See You
10. B-List, The
11. World, The
12. Ready
13. Cut! Print It

Preview and Purchase This CD Online
.