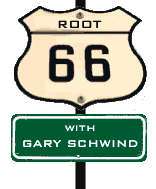 Danny McGuinness - Room 809 Review

by Gary Schwind

.
Before I checked out Danny McGuinness's website, I was sure of one thing. This guy is not from southern California. How did I know this? Because the first song is entitled "Good Rain" and no one from southern California would ever deign to call rain good.

Sure enough, Danny McGuinness is not from southern California. He's from the south side of Chicago. Now, that might lead to some assumptions. Midwestern singer-songwriter, you're probably thinking John Mellencamp or John Hiatt. McGuinness has a little rasp in his voice but not nearly as much as Mellencamp or Hiatt.

On his website, McGuinness claims Johnny Cash, David Bowie and Bob Dylan as influences. It's easy to pick up on that sort of storytelling tradition in his songs, but I think McGuinness does a good job of incorporating familiar sounds while maintaining his own distinct style.

I had a hard time trying to compare McGuinness to anyone as I listened to this album. The two most distinct comparisons I could draw are to Kris Kristofferson and Lyle Lovett. Now, don't jump to any conclusions. He doesn't sound like Kristofferson at all. However, the song "Whiskey" sounds like a story you might find in a Kristofferson song. The Lyle Lovett comparison is fleeting, but there was a point in "Justified Loser," a bluesy gospel-influenced song, where his vocal quality was similar to Lovett.

There is only one thing that didn't really work for me, but it's a minor thing. I didn't really care for the falsetto McGuinness uses in "The Road Ahead." I think he's much stronger when he uses his natural voice.

This album fits pretty nicely into the Americana category, although it's hard to classify beyond that. It doesn't have the gritty working-class sound of most Midwestern singer-songwriters and it doesn't have the rootsy sound of a singer from the south. It's just ten good songs that include vocals and acoustic guitar. And there's some pretty good guitar picking on this album. If you like storytelling singers, you should really enjoy this album.


CD Info and Links


Danny McGuinness - Room 809
Label:O'Ganagh Songs
Rating:




Track Listing:
1. good rain
2. designed
3. whiskey
4. the road ahead
5. forever be mine
6. breathe
7. justified loser
8. monday comin round
9. waiting for you
10. samarqand
Preview and Purchase This CD Online
.