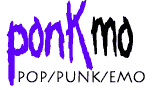 Acoustic Punk Compilation: Too Damn Inoffensive Review

by Shannon Taylor

.
There's something about an acoustic guitar and a sparse arrangement that can make a song so meaningful; perhaps it's the way it really allows for the lyrics and the singer's voice to shine through - think 60s Bob Dylan or early 70s Neil Young, or maybe its just because it invokes imagery of good friends, good drinks and good times around a campfire. Sadly, Humboldt's Acoustic compilation fails to deliver on its promising premise of punk/emo bands showing their softer, acoustic side.

The opening song of the comp. is a fairly good indication of what to expect from the CD. RBS Syndrome's "Something to Care About" has a nice enough sound, but lacks real sincerity or anything that would make it stand out, while the repeated refrain of "It can't be the drugs that are tearing us apart" is a cliché that just doesn't resonate with any authenticity. Andrew's "You're Surrounded, Be Glad" follows and contains an annoying overusing of screeching backing vocals, perhaps meant to have a creepy, atmospheric effect, but really only succeeding in sounding overproduced and unnecessary. The first standout comes in the third track of the compilation by Elk River Etiquette, "Love Lies Bleeding." However this song is let down by the production, again backing vocals are used in the form of screeching, while there appears to be just too much going on in the song - "Love Lies Bleeding", like much of this compilation, would have benefited greatly from less production. The opening riff to Stereo Chromatic's "The Damage Between Us" is strangely reminiscent of Violent Femmes' classic "Blister in the Sun", however the song then leads on to seemingly become a copy of Elk River Etiquette's previous tune - there just doesn't seem to be anything to really differentiate the sounds. Boys Only Club's "Hypothermia" offers a welcome departure from the sound dominating this compilation, as a decidedly country sound and quite possibly the best track on the compilation. The tongue-in-cheek, ironic tone makes the song much more entertaining than its predecessors on the disc, while a whistling solo always makes for good listening. Nobody's Star has two songs being represented here, in "Memory of You" and "Living Proof" which offer a bit of a different sound which is mainly due to the female singer.

The second half of the compilation is marginally better than the first half, but still really blends into a mass of nice sounding, but generally uninteresting songs. The standouts are the aforementioned Nobody's Star songs, and again Boys Only Club turn in an above average, slightly countrified and entertaining tune with "Playground Love Soliloquy." The lyrics of "If you lift up your skirt/I'll give you a dime/Ooh baby if you show me yours/Well then I'll show you mine/All the things we can do 'til my Mom gets home," and "Will you remember me when we're thirteen?" show a satirical, comedic edge that manages to redeem the quality of the compilation to an extent. However, with songs such as Christian band, The Small Time's "My First Words" and Stereo Chromatic's "Fury", the general mediocrity and same-ness of the compilation again becomes all too apparent.

The Acoustic Compilation while generally inoffensive and listenable; holds an idea that is good in theory but doesn't quite live up to its potential. Even with the standout songs by Nobody's Star and Boys Only Club, the Acoustic Compilation still lacks any real originality. On the other hand, with the over saturation of this genre of music on the airwaves, these mostly unsigned Punk/Emo bands manage to sound quite a bit better than the bands popularizing this genre.



CD Info and Links


Acoustic Punk Compilation: Too Damn Inoffensive
Label:Acoustic Comp
Rating:


Preview and Purchase This CD Online
.