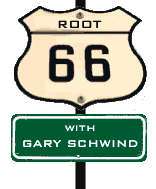 Two Cow Garage - The Wall Against Our Backs


.
Two Cow Garage gets labeled as an alt-country band and while I don't necessarily have a problem with that, I would say that is maybe not the most accurate description. First and foremost, Two Cow Garage is a midwestern rock trio that isn't afraid of a little volume. Micah Schnabel plays a pretty mean guitar and his raspy vocals are the perfect compliment to the tight rhythm section of Dustin Harigle (bass) and Shane Sweeney (drums).

The first real hint of country influence on this album comes in "Burn in Hell," which features a little twang in the guitar and piano that has shades of a honky-tonk sound. In "135," Two Cow Garage shows how they can turn it up. The verse is mellow and Micah's vocals are barely above a whisper. Then they crank it up for the chorus before they bring it back down at the end.

Dustin does the lead vocals on the mellow "Saturday Night," about going out and getting drunk with the boys while the girlfriend stays home, then having to deal with the displeasure of the girlfriend upon returning home. His vocals are deeper than Micah's and he reminds me a bit of Sean Beal of Big Back 40 (another Columbus band), who wrote "Hillbilly," the song I think is the highlight of this album. "Hillbilly" features Brent Best of Slobberbone (who also produced the album) on guitar and backing vocals. The song is about a guy falling for a woman out of his financial league and it includes an excellent use of the word greenhorn (look it up).

"If This Is Home" is a short song that is bound to get the toes a-tappin. The song is driven by the drums and the twangy guitar. It's a good song, and I wish it lasted a little longer.

This is a solid example of how a minimal approach can produce a good album. This is a no-frills midwestern rock album recorded in nine days. Nothing fancy, just songs about struggles with love ("My Concern," "Burn in Hell," "Brand New July"), fighting ("Smell of Blood") and small town midwestern boys wanting to bust out of their surroundings. Lots of bands would do well to follow the example set by Two Cow Garage. Get into the studio, take care of your business and get the record done with no dinkin' around. These are I can tell you from seeing this band perform live that they are a hard-working band and they're as tight as any band I've seen recently. They've got the tools: good musicians, excellent songs, good harmony vocals, and a good energy. This album has been in my heavy rotation for a while and I expect a lot more good things from Two Cow Garage in the future.


CD Info and Links


Two Cow Garage - The Wall Against Our Backs
Label:Shelterhouse Records
Rating:




Preview and Purchase This CD Online
.