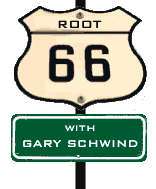 Mad Dogs & Okies Review

by Gary Schwind

.
Jamie Oldaker has assembled an all-star cast on this album. In the liner notes, Oldaker states that this album features artists either from Oklahoma or influenced by Oklahoma music. All I can say to that is thank goodness for Oklahoma, at least as far as this album goes.

Vince Gill kicks off the album with "Wait til Your Daddy Gets Home," featuring Eric Clapton. This song, particularly the piano and harmony vocals, reminds me a lot of Lyle Lovett. This is a good tune to get people moving around the dance floor.

Eric Clapton delivers the lead vocals on the second song "Positively." This song has a New Orleans feel to it. To add to the New Orleans feel of the song, Clapton has a touch of Randy Newman in his vocals. It's sort of a lazy blues song that would provide a good soundtrack sitting on a porch swing sipping lemonade on a hot day. Another good lemonade-sipping song is the country blues song "Shotgun Shack" by Wiley Hunt. In fact, Wiley hunt mentions sitting on the porch, playing guitar. Sounds good to me.

Clapton is followed by Taj Mahal singing "Don't Let Your Feet Get Cold." Man, it's freaking Taj Mahal! What else do I need to say? This features Taj Mahal's deep, raspy vocals over a walking bass line and a rollicking piano. Move the furniture aside because this one will make you want to shake whatcha got. Taj also contributes his classic zydeco-style "Stagger Lee" later on in the album. I don't think I could ever get tired of listening to that song.

Willis Alan Ramsey follows Taj Mahal with an acoustic blues song called "Sympathy for a Train." Like any good train song, it's got a good dose of harmonica. Ramsey's smooth vocals are the perfect compliment to this acoustic gem.

Eric Clapton's influence is felt again in Zadig and Marcella's version of "Promises." The two vocalists harmonize and compliment each other very well. Joe Bonamassa's slide guitar is also a highlight of this song. This is one you might want to listen to repeatedly.

Tony Joe White sings "Magnolia," written by JJ Cale. His deep vocals almost remind me of Barry White or Isaac Hayes. Throw in some steel guitar, harmonica, piano and organ and what you've got is almost four minutes of heaven.

"Make Your Move" by Bonnie Bramlett begins with some honky-tonk piano chops. Her vocals remind me a lot of Tracy Nelson from the Chicago Blues Reunion. This is a song where you might want to throw some salt on the floor (not recommended for carpets) so you can move around with ease.

Peter Frampton sings "Sending Me Angels," which features the Fisk Jubilee Singers on background vocals. It has a very toned-down gospel feel to it, albeit with a more prominent lead guitar than your average gospel song.

Ray Benson's "Time to Boogie" will make you want to do just that. If you want to know the feel of this song, just imagine a cross between Sleepy LaBeef and Little Charlie and the Nightcats. Is it time to boogie, Ray asks. Well, if you put this song on, it sure is.

Steve Pryor sings "Can't Find My Way Home." This song is carried by a great bass line, strong organ and Pryor's deep vocals. At the end Pryor shouts not unlike Eric Clapton has done throughout his career.

JJ Cale sings "Daylight," a very mellow song with fiddle and mandolin. You'd think with a fiddle and mandolin, it might be a bluegrass song. You'd be wrong. It's just a very mellow, very good rootsy song. JJ Cale also sings "Motormouth" with the Red-headed Stranger. This song reminds me somewhat of "The Devil Went Down to Georgia." It's a storytelling song with a give and take between Cale and Nelson. The drums on this song are great and they really move the song along.

Joe and Ellen sing "Song for You," which is similar in mood to a Lucinda Williams song. Ellen Feltsky has a beautiful voice that blends tremendously with the acoustic guitar and violin on this song.

Mad Dogs & Okies is a fantastic album. If you love roots music, this is a CD you should have. I could put this on repeat and listen to it for hours on end without tiring of it.



CD Info and Links


Mad Dogs & Okies
Label:Concord Records
Rating:





Preview and Purchase This CD Online
.