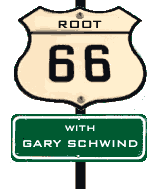 Buddy Guy - Bring 'Em In

by Gary Schwind

.
Buddy Guy is back with a new album and blues fans of the world should rejoice although this album contains only one song written by Buddy Guy. The rest of the album is filled with old favorites written by the likes of Curtis Mayfield, Steve Cropper, Bill Withers, Otis Redding, Bob Dylan, and Isaac Hayes.

This album is filled with soulful vocals, up-tempo songs to get the feet moving, wicked guitar, and guest appearances by a pretty impressive collection of musicians.

"Now You're Gone," "What Kind of Woman is This," and "Do Your Thing" are some of the most soulful blues songs I've heard in a while. And I'd be remiss if I didn't mention "Ain't No Sunshine" featuring Tracy Chapman, who is perfect for this song. This song is my favorite on the album. Don't be surprised if you end up putting this one on repeat.

Buddy Guy gives us more reasons to love blues guitar with songs like "Ninety Nine and One Half," "I Put a Spell on You" featuring Carlos Santana, and "On a Saturday Night." "I Put a Spell on You" is spectacular and rivals Dr. John for pure "voodoo" blues sound.

Other guests on this album are John Mayer ("Dreams to Remember"), Anthony Hamilton and Robert Randolph ("Lay Lady Lay"), Keith Richards and Keb' Mo ("The Price You Gotta Pay").

What else can I say? This is Buddy Guy! He ain't in the rock-n-roll hall of fame for nothing. If you love the blues, this is an album you should add to your collection. I guarantee you'll get your money's worth.


CD Info and Links


Buddy Guy - Bring 'Em In
Label:Silvertone Records
Rating:





Preview and Purchase This CD Online
.