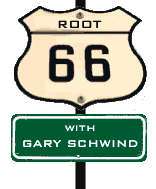 AJ Rosales - Resistor

.
AJ Rosales kicks off Resistor with "Prophecy," a song with a distinctly southern sound to it. The guitar in this song reminds me of The Allman Brothers Band and James Gang. AJ shows some pretty good chops on the guitar and this song is a good introduction to the rest of the album which is mostly folky and rootsy but also shows shades of classical and blues ("Disturbance Around Me").

He follows "Prophecy" with "Union." The guitar riff at the beginning of "Union" reminds me of another midwestern singer/songwriter, John Mellencamp. The rest of the song reminds me of Lou Barlow. It's got the same sort of poetic lyrics and a very similar style to what Lou Barlow does with Folk Implosion.

In the middle of the album, AJ delivers "Interlude" and "Resistor" which are both showcases for AJ's classical guitar skills. If you're a guitar player and you want a display of some serious guitar skills, pay special attention to these two songs.

This album is really well done and it is evidence that AJ Rosales set out to make the album he wanted to make. He certainly doesn't seem to push for a specific target demographic and doesn't allow himself to be easily pigeonholed. Well, I guess I should amend that slightly. It seems to me that AJ Rosales's target demographic is people that enjoy good music by talented musicians. If you are a guitarist, or any artist looking to make a solid independent album, Resistor gives you a pretty good idea of how it's done.


CD Info and Links


AJ Rosales - Resistor
Rating:




Preview and Purchase This CD Online
.