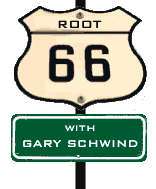 500 Miles to Memphis Review


.
This self-titled album begins with a real folky, almost bluegrass instrumental. The instrumental intro is interrupted by a sound like a motorcycle, then a scream, sirens and gunshots. It certainly is an interesting way to kick off the album. That instrumental leads right into "Ton of Bricks," which kicks off with some excellent drumming that reminds me of UJ from Graceland Mafia. You can tell that Lee Steele, the drummer, works up quite a sweat. While the drums drive the song, the guitar is pretty solid also. If this song doesn't get your toes tapping, check for a pulse.

It doesn't take long to realize that 500 MtM could easily be labeled as a cow-punk band. I'm not saying I disagree with that analysis, but I see it more as another example of excellent Ohio roots rock. With 500 Miles to Memphis, Two Cow Garage, and Roger Hoover and the Whiskeyhounds, Ohio certainly has a pretty tight grasp on roots rock. And no, that's not just my home-state bias coming through. Check any of these bands out for yourself and you'll see.

Whether it's a punchy tune ("The Way of the Buffalo"), a mellow Bakersfield sort of vibe ("'Nother Year down the Toilet,") or an impressive crescendo ("Stars over Georgia"), the guys of 500 MtM show themselves to be quality musicians. Jason Gallagher and Ryan Malott provide excellent guitar chops and Wade Owens throws down some pretty sweet bass lines.

I have to say that I prefer the up-tempo songs that really get the blood pumping. Songs like "Ton of Bricks," "Way of the Buffalo," and "D-Town" are a real kick in the teeth. While not every song packs that sort of wallop, there's not a song on this album that I would consider skipping. I find that especially impressive since this is the band's debut album. Considering they put so much energy into a studio album, I would love to see these guys live. I bet they put on a high-energy show. If you are a fan of roots rock, this is an album you may want to listen to over and over again. I know I will.



CD Info and Links


500 Miles to Memphis
Label:500 MTM
Rating:





Preview and Purchase This CD Online
.