By antiGUY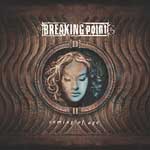 Breaking Point – Coming of Age
Label: Wind-Up
Rating:




Track Listing:
Coming of Age
27
Falling Down
Phoenix
Live for Today
Get Up
Brother
Angry Side
Open Wide
Under
Breaking Point were already local sensations in Memphis, Tennessee when Wind-Up records came a callin'. Given its history with Elvis, Memphis is an appropriate city to host a hot new rock band.
Musically, Breaking Point lands somewhere in the domain dominated by Creed and Three Doors Down with a little bit of the Cult thrown in for good measure. While they do have a similar sound to their labelmates Creed, they distinguish themselves in their own right by enveloping a diverse lists of musical influences ranging from Alice in Chains, "Hollywood Vampires" era L.A. Guns and The Cult. Breaking Point also holds a strong advantage over bands like Tantric, who attempt to capture the attention of Creed's millions of fans, because they excel in the area where Tantric falters, song writing.
From start to finish, Breaking Point's debut album, "Coming of Age", delivers exquisitely polished and well-crafted, hard rocking songs. A few of the standout tracks include: "Coming of Age", "Falling Down", "27", "Live for Today" and "under", each offering the listener a glimpse at a different side of the band.
The title track opens the album with a fast paced rhythm and big guitar sound. During the verses vocalist Brett Erickson captures a Jon Crosby (Vast) quality with his melodic delivery only to launch into an aggressive Scott Stapp'esq sound for the choruses. The second track, "27", is comparable to the heavier moments of 3 Doors Down.
"Falling Down" is perhaps the strongest track on the album, with an exceptional lead guitar track and vocals that mix The Cult with an Alice in Chains vibe. "Phoenix" is a track that offers a raw rocking punkish chorus reminiscent of L.A. Guns in their heyday.
"Live for Today" is the obligatory ballad which goes far beyond the call of duty. It's a moving song in the vain of Buckcherry's "At The Drive In" that features some of Brett Erickson's finest vocal moments on the album as well as compelling guitar work from Justin Rimer.
Unlike many bands on the scene today, Breaking Point doesn't focus all of their energy on one key "signature" sound. Each songs paints a different picture of the band and the album must be taken in the context of a cohesive whole instead of trying to define this band by one or two tracks that only show a small part of their musical identity.
There is no doubt that vocalist Brett Erickson and guitarist Justin Rimer make a powerful frontline for the band, they are ably aided by powerhouse drummer Jody Abbott with bassist Greg Edmondson furnishing the strong underpinning which holds the songs together while keeping them moving forward. As the album progresses Erickson shows many different facets of his vocal abilities that should silence those who attempt to write him off as a copycat. Justin Rimer is not afraid to be a true "lead guitarist" taking every opportunity to showcase his chops and leads while at the same time keeping them in context with the songs.
It's is Rimer's guitar prowess coupled with Brett Erickson's strong vocals applied to well written songs that will make Breaking Point one of the bands to contend with for the hearts and ears of the record buying public in the months to come.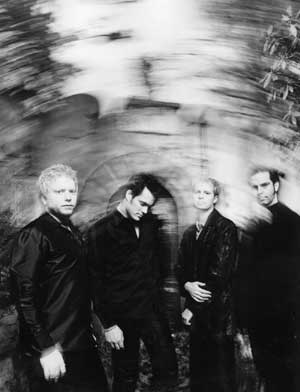 .


The Band
Brett Erickson - Vocals
Justin Rimer - Guitar
Greg Edmondson - Bass
Jody Abbott - Drums
.
Want more?

.
Visit the official web site for news, media clips and tour dates!
---
Listen to sound clips and Purchase the CD online


Album Art and Bio courtesy of Breaking Point and Wind-Up Records. All Rights Reserved by Copyright holder.